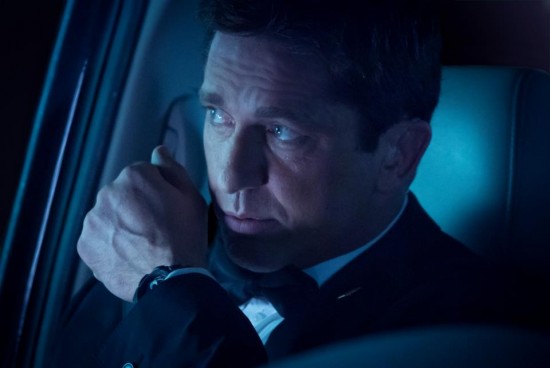 Gerard Butler is dropping out of director Ericson Core's planned remake of the 1991 action film Point Break, in part due to scheduling conflicts with his work on the upcoming Olympus Has Fallen sequel London Has Fallen.
Butler was set to play Zen surfer and criminal mastermind Bohdi, the role originated by Patrick Swayze in the 1991 film. Luke Bracey is set to play FBI agent Johnny Utah, originally played by Keanu Reeves.
The Hollywood Reporter is stating that the planned shooting schedule for Point Break looked as if it was going to overlap with Butler's London Has Fallen obligations. However, Variety is also reporting that the euphemistic "creative differences" have also played a part in Butler's departure.
For its part, production shingle Alcon has stated that it is committed to keeping their original production start date and are moving forward on recasting the role to meet that date.