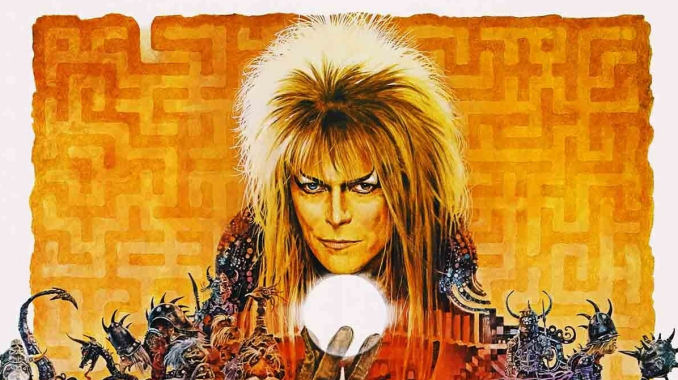 In a move that is sure to cause even more uproar than it would have if announced just a few short weeks ago, Tri-Star has closed a deal with the Jim Henson Coompany to produce a remake of the 1980s classic fantasy Labyrinth. Guardians of the Galaxy co-writer Nicole Perlman has been hired to pen the screenplay.
With the passing of Labyrinth star David Bowie just two weeks ago, the timing of the announcement seems rather crass. Obviously, the deal was in the works long before Bowie's death, but it certainly strikes me that they could have held off on announcing it for a while out of respect. If anything, it will probably sour fans of the actor/singer and of the film even more so towards the project than sometimes happens with remakes of beloved properties.
According to the Hollywood Reporter –
It is unclear if the new take is a re-imagining of the story or a sequel as the new take is being kept deep in the vault.
The original Labyrinth also starred Jennifer Connelly as a girl who travels to a magical land and who must navigate a treacherous maze in order to rescue her infant brother who has been kidnapped by the Goblin King (Bowie). It was directed by Muppets creator Jim Henson and had a script by Monty Python member Terry Jones.