With only so many available spots for Academy Award nominations per category, there is always a few deserving films, actors and other creative people who don't quite make the cut even though there work was certainly worthy of consideration. This year was no exception, with a number of films missing out on recognition that many thought they would receive. Here are the top five snubs from the Oscar nominations announced this morning.
Documentary Category – This has always been a troublesome category, where we often see films that crossover to some mainstream popular success going unnominated. And this year that happened again as not one, but two documentaries failed to clinch nods in the Best Documentary category. Both the film looking at the life of children's television host and activist Fred Rodgers, Won't You Be My Neighbor?, and the story of a set of triplets separated at birth and adopted by three different families who were not told of the other siblings' existence, Three Identical Strangers, are going without Academy recognition this year. What's unfortunate about that is not only were they very good films deserving of being part of the discussion at this time of year, but they were also high profile enough that they most likely would be recognizable to more of the general public than most nominees in this category tend to be. And with viewership of the Oscars continuing to slide and the Academy looking for ways to bring television audiences back to the show, having another category where there was some actual familiarity with the nominees could probably have helped in that regard.
Boots Riley And Sorry To Bother You – Amid a year of strong films from African-American directors, Boots Riley's debut feature was not only a blast of emotionally charged cinema but one that had a fresh and vital visual style.this is the type of movie that energizes its viewers and it will easily be inspiring aspiring filmmakers across the board with its innovative visual style, unique voice and biting social satire, not to mention two great performances from Lakeith Stanfield and Tessa Thompson. Time will tell, but I have a hunch that this film will be one of those ones that film historians will look back at decades from now and wonder how the Academy managed to miss out on honoring it.
Bradley Cooper – Well Cooper did receive good critical notices, and a Best Actor nomination, for his lead role in the most recent remake of A Star Is Born, his direction of the film was equally, if not more so, praised. That makes his exclusion from the Best Director category somewhat disappointing, especially when the film has a Best Picture nomination. But that's the crux of it, though. When you have the expanded Best Picture category where anywhere between five and ten films can be nominated but only five slots in the Best Director category, someone is not going to make the cut. Though perhaps the fact that Cooper directed himself to a Best Actor nomination is really all that he needed to do.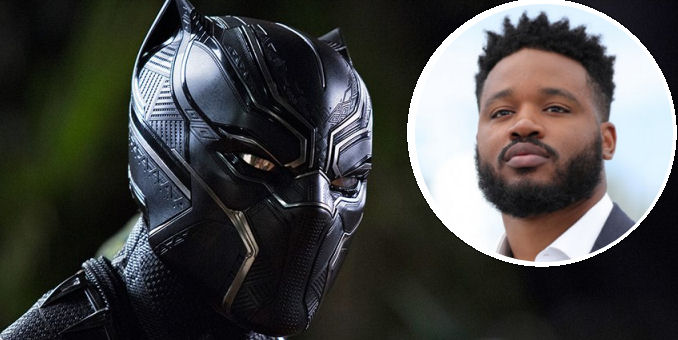 Black Panther And Best Adapted Screenplay – Sure, audience favorite Black Panther snagged a number of nominations, including one that makes it the first comic book film to be competing in the Best Picture contest. But there is one category where it should have been nominated and that is in Adapted Screenplay. Many films this past year spoke to the African American experience, but director and co-screenwriter Ryan Coogler managed to keep Black Panther rooted in that while still weaving a story primarily set in the fictional African nation of Wakanda. The result is one of the more politically astute films in a year where there is already some strong competition for that title.
Crazy Rich Asians – It's hard to remember that before Crazy Rich Asians would go on to earn more than seven times its modest budget of $30 million, no studio wanted to make Crazy Rich Asians. Although based on a best selling book, it was thought by executives that perhaps the film would only appeal to Asian Americans audiences, limiting its potential box office. But $230 million in ticket sales suggests that the film actually had more crossover appeal than imagined. At it's heart, the film manages to be both specifically about Asian families yet still be familiar to all audiences. And for the ability to create that type of universality out of the specificity of its story is certainly worthy of awards consideration.
Female Directors – While it seems as if Hollywood product had shown much more diversity on screen this past year, it still was lagging in that department behind the camera. And of the five nominees in the Best Director category, not one of them was a woman. And that's despite women directing a number of critically acclaimed films for 2018 including Mimi Leder (On The Basis Of Sex), Marielle Heller (Can You Ever Forgive Me?), Karyn Kusama (Destroyer) and Chloe Zhao (The Rider).
The Academy Awards will be presented live on February 24.