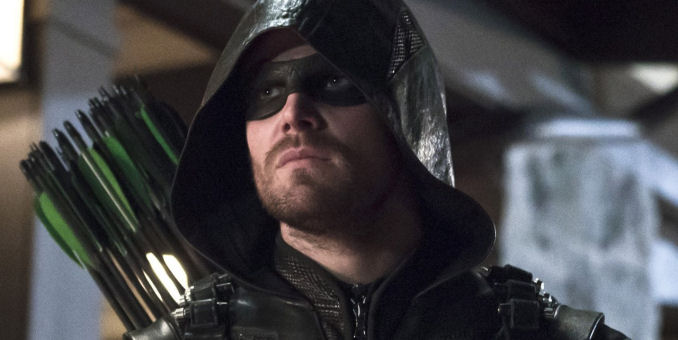 Arrow, the TV adaptation of the DC Comics Green Arrow superhero, will be winding up its run with a shortened, 10-episode final season this coming fall. The series is currently in the midst of its
The news comes from the show's star Stephen Amell, who tweeted out the news this afternoon –
Playing Oliver Queen has been the greatest professional experience of my life… but you can't be a vigilante forever.

Arrow will return for a final run of 10 episodes this Fall.

There's so much to say… for now I just want to say thank you.

— Stephen Amell (@StephenAmell) March 6, 2019
Premiering in October of 2012, Arrow centers on Oliver Queen, a millionaire playboy returning from being marooned on a desert island for five years, with a mission to clean up his hometown of Starling City. The show proved to be popular enough that it served as a launching pad for a series spinning off the superhero The Flash. Overtime, two other superhero shows produced by Greg Berlanti – Supergirl and Legends Of Tomorrow – were introduced into what has become a shared television-series universe.
Arrow is now currently in its seventh season.
It should be noted that a ten-episode run, takes the show right up to the time that the CW has its annual big crossover event involving all of its DC Comics-based shows. Last year's event ended with a tease for this coming fall's epic – Crisis On Infinite Earths – which is also the name of one of DC Comics' most classic miniseries events. Could the show ending be something of a spoiler for the coming crossover?
Also, I would not be surprised if the show was phasing out in order to make room on CW's schedule for their planned Batwoman series which is currently shooting its pilot episode. Ruby Rose is set to star in the series as the titular Gotham City hero who was introduced in last year's Elseworlds crossover event.