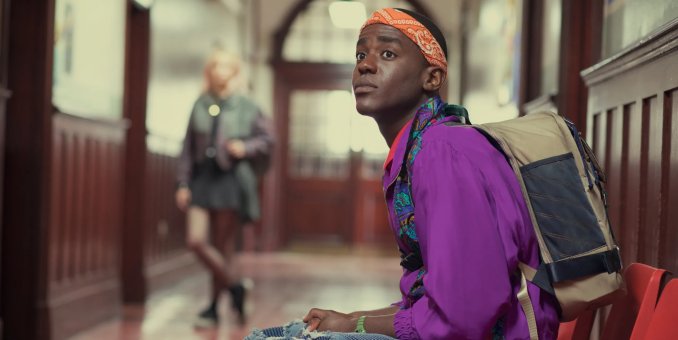 The BBC has announced that Ncuti Gatwa, star of the Netflix comedy Sex Education, will be taking over the role of The Doctor from Jodie Whittaker on the long-running iconic series science-fiction series Doctor Who.
The BBC made the announcement via the show's official website.
Gatwa becomes the first Black actor to take on the role of the Doctor full time on the series. Previously, Jo Martin played a previously unseen past iteration of the Doctor in a handful of episodes from the past two seasons of the show.
The ability of the show's titular character, an alien who travels time and space helping people and defeating evil, to be able to regenerate their body into a new form when it gets too worn out – or when the actor playing the part decides that they want to move on – is one of the key components of the series having the longevity it does. It initially ran on the BBC from 1963 through 1989. The BBC revived the show in 2005.
Gatwa will take over the role in presumable the final moments of Whittaker's last hour-long special episode which is scheduled to air sometime later this year.
Gatwa's tenure will be the revived series's 14th season and should begin airing in late 2023. Overseeing the run will be Russel T. Davies who previously served as the show's producer for the first five years of its revival.
In a statement as part of the press release, Gatwa said he was "deeply honoured, beyond excited and of course a little bit scared. This role and show means so much to so many around the world, including myself, and each one of my incredibly talented predecessors has handled that unique responsibility and privilege with the utmost care. I will endeavour my upmost to do the same."
To be frank, the method of this announcement is fairly underwhelming. Twelfth Doctor Peter Capaldi's casting announcement was made at the conclusion of a half-hour long TV special that was broadcast simultaneously around the world. Gatwa's immediate predecessor, Whittaker, was revealed in a televised video announcement that aired after the 2017 Wimbledon finals. A standard press release posted to the BBC's main website on a Sunday is somewhat anticlimactic given that this has been the longest time between a Doctor Who lead actor announcing their departure from the series and their replacement being named.