The delegation from Naboo has arrived at NYCC!
Movie Batman interviews Hulk TV-movie Daredevil.
Portrait of a Droog Part 1.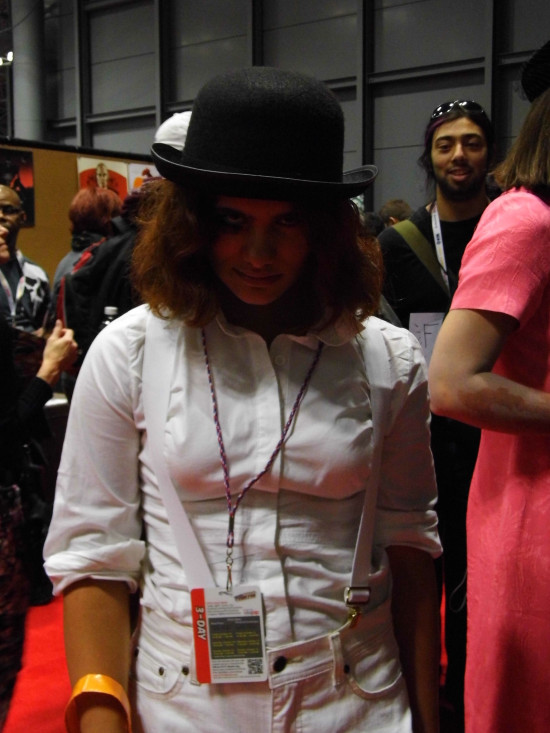 Portrait of a Droog Part 2.
BRAVE'S Merida bravely waits in line to get into the main hall.
A Kryptonian elder.
Mr Freeze is still looking for a way to save his wife.
He ain't afraid of no lines.
Some escapees from the Satellite of Love.
This picture should appeal to Two Face.