One of the big surprises at the San Diego Comic Con last summer was the unveiling of a teaser trailer for director Gareth Edwards's English-language Godzilla film. Surprising, because the project was (and still is) months away from commencing principal photography and yet it contained several scenes of destroyed buildings and culminated with a look at the Big G itself.
Disappointingly, the trailer was never released, either officially or through less than official channels. But now those of us who weren't in the Comic Con hall can now get at least a glimpse of the scale that was conveyed thanks to a screen grab that has surfaced on a Facebook fan page for the upcoming film. (Click on the picture for a larger view.)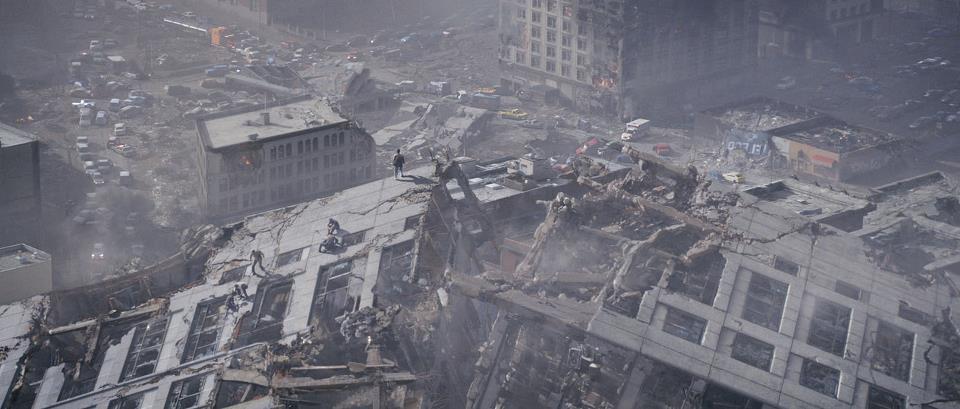 Take a close look and you can see one person standing on that toppled building, hinting that Edwards is certainly looking to make an epic in scale film. Hopefully, it will be in support of a story that isn't quite the brainless action film that the previous American attempt at a Godzilla film was but more in line with the tone and themes of the original Japanese Godzilla.
Currently, the script for the film has just undergone a rewrite by Drew Pearce and Edwards is busy prepping the film to start shooting next year in order to meet the scheduled May 2014 release date.