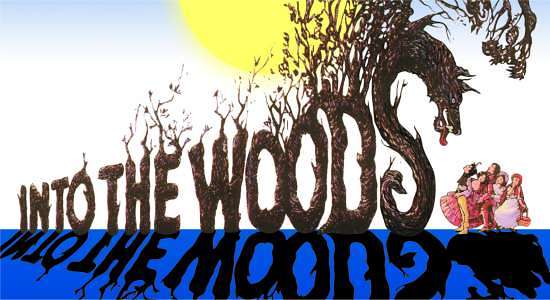 Although it has been known for sometime that Disney has been gearing up for a film adaptation of Stephen Sondheim and James Lapine's Broadway musical Into The Woods with Chicago helmer Rob Marsjall in the director's chair and this past weekend the studio officially announced the project as going into production. Sean Bailey, President of Walt Disney Studios' Motion Picture Production, made the announcement at the D23 Expo, highlight a cast of Johnny Depp as The Big Bad Wolf, Meryl Streep as The Witch and Anna Kendrick, Chris Pine and Emily Blunt unspecified roles.
Kendrick has been previously tipped to play Cinderella, but I can see where Disney withheld that particular bit of news as they are probably trying to avoid confusion with a separate Cinderella film that the studio is also developing. Pine will be playing Cinderella's Prince and Blunt will be playing the Baker's Wife. Although not mentioned in the announcement, the cast will also include James Corden as The Baker, Billy Magnussen as Rapunzel's Prince, Mackenzie Mauzy as Rapunzel, Lucy Punch as Lucinda, Tammy Blanchard as Florinda, Christine Baranski as Cinderella's Stepmother, Sophia Grace Brownlee as Little Red Riding Hood, Daniel Huttlestone as Jack, and Tracey Ullman as Jack's Mother.
The original Broadway musical premiered in 1987 and managed to win several Tony Awards, including Best Score, Best Book, and Best Actress in a Musical (Joanna Gleason), a respectable number considering that the awards that year were dominated by The Phantom of The Opera. It was revived on Broadway in 2002.