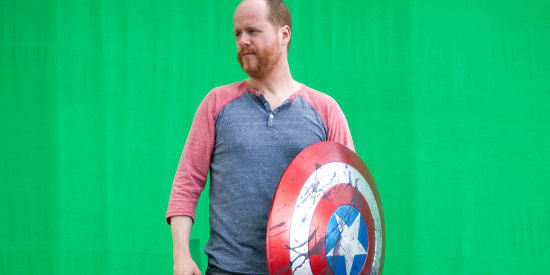 James Spader wasn't many people's first choice to play the killer robot Ultron in Avengers: Age of Ultron, but he was Joss Whedon's. At least, that's what the director claimed in an interview with Marvel.com:
Spader was my first and only choice, he's got that hypnotic voice that can be eerily calm and compelling. But he's also very human and humorous. Ultron is not Hal, Spader can play all of the levels. He's the guy to break the Avengers into pieces.
Of course, that little quote also gives us a hint that is sure to disappoint any Spader fan that wanted him to don some steel plating and fight the bad guys. Whedon makes a point of mentioning Spader's voice and that he is not Hal (presumably from 2001: A Space Odyssey). This indicates something everybody pretty much already suspected–that Spader will be voicing Ultron, not physically portraying him, and that the character will start out as a computer program of some sort.
This statement seems to be a quick and concise way for Whedon to put all the Spader doubters concerns at ease. Not that there was any Affleck-sized backlash over the casting, but still.