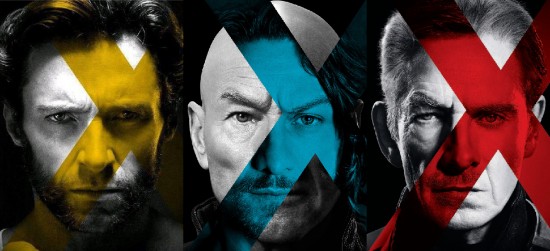 Last week, we got the first trailer for Captain America: The Winter Soldier and it was all kinds of awesome. This morning, Bryan Singer and company comes along and blows it out of the water.
The trailer for X-Men: Days of Future Past has just been released and it looks great. There's not a lot of action in it (mainly because they are still working on the CGI) but what we do get shows that we are in store for the X-franchise to return to greatness.Take a look for yourself below.
While it is not a 100% faithful adaptation of the comic book source material (it is Wolverine that gets sent back, not Kitty), the film does seem to have the ominous tone of the original story.
Pay attention around the 35 second mark, because that's when you'll get your first look at Omar Sy as Bishop, Adan Canto as Sunspot, Booboo Stewart as Warpath, and Bingbing Fan as Blink. What we don't see is Evan Peters as Quicksilver or any of the Sentinels,most likely because the CGI isn't completely done yet.
X-Men: Days of Future Past will hit theaters on May 23, 2014.