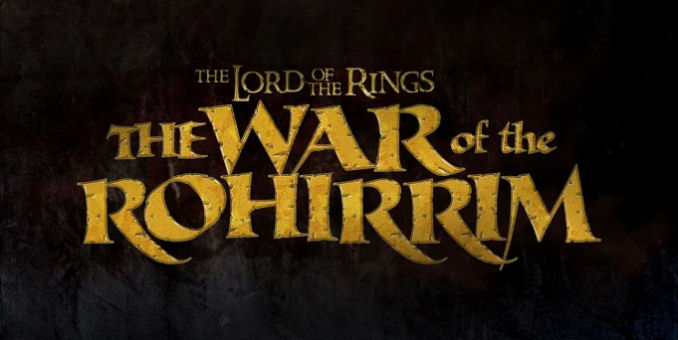 New Line Cinema is returning to Middle Earth, home of their filmic adaptation of J R R Tolkien's The Lord Of The Rings and The Hobbit for a new, feature length animated film titled The Lord Of The Rings: The War Of The Rohirrim.
The standalone feature is set to be directed by by Kenji Kamiyama, whose most recent animae work was serving as director of the TV series Ghost in the Shell: Stand Alone Complex.
The War Of The Rohirrim will be set some two and a half centuries before the events of The Lord Of The Rings and will center on Helm Hammerhand, the ninth and last king of the first line of kings in the country of Rohan in Middle Earth. Helm Hammerhand's reign was notable for continued warring with the Dunlendings, a group of men who would ultimately align with Saruman during the War of the Ring. The conflict during Hammerhand's time escalated to a point where the Dunlendings, along with their allies the Corsairs of Umbar and the Easterlings, would lay seige to the fortress known as the Hornberg, the same fortress that would weather a similar attack from Saurman's orc army during the War of the Ring. (And as seen in The Lord Of The Rings: The Two Towers.) The surrounding area would later be named Helm's Deep in his honor.
The War Of The Rohirrim is being written by Jeffrey Addiss and Will Matthews, the creators behind Netflix's The Dark Crystal: Age of Resistance. Philipwn as pa Boyens, who was a co-screenwriter on the live action Lord Of The Rings and The Hobbit films and who was a Tolkien scholar before signing onto the films, will be serving as a consultant on the project. Reportedly the studio is fast tracking the project and voice casting is currently underway.
Tolkien did not write too much about the story of Helm Hammerhand. The character's story is mentioned in broadstrokes in the History of Middle Earth timeline in Return Of The King's Appendix A and in the posthumous Unfinished Tales. None of the material explicitly states that any of the long-lived Lord Of The Rings characters who would be around in Middle Earth at the time such as Gandalf the wizrd or the elf queen Galadriel had any participation in the events of the story. The evil Sauron is hiding out in Dol Guldur, which is not to far from the lands that the Dunlendings dwealt, and while it is not canon, it is not unconceivable that he could have influenced the Dunlendings in their war with the Rohirrim, as it would caused additional disunity among Men, making them less able to oppose his planned conquest of Middle Earth.