Kevin Pollak has been added to the cast of writer/director Kevin Smith's horror film Red State. Pollack will be joining Dermot Mulroney, Kyle Gallner, Michael Angarano and Steven Root in the film, which will star Michael Parks as a "Fred Phelps-like" crazed fundamentalist preacher who pursues a group of teens after the two somehow meet and not exactly hit it off.
No official announcement has been made yet, but Pollak confirmed his participation late last night on Twitter.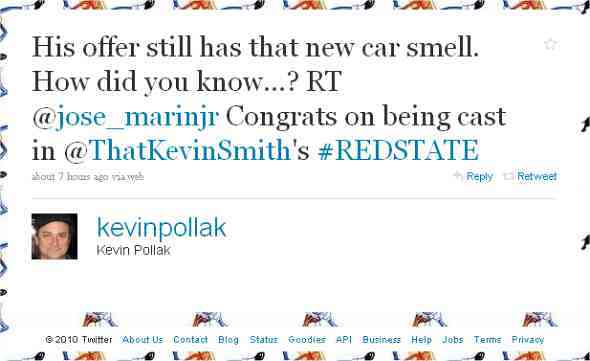 Red State is set to begin filming next Wednesday, the 22nd.