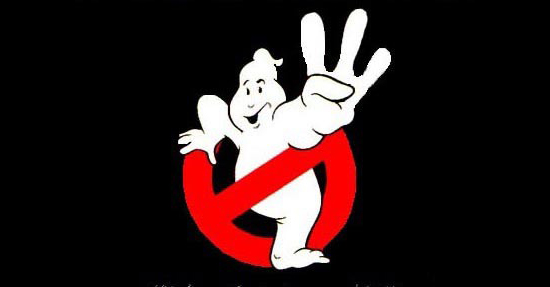 I really don't want Dan Aykroyd to be the Boy That Cried "Wolf!", but everytime he brings up Ghostbusters 3, it is hard not to want to hang that nickname on him.
During an interview on today's syndicated radioe show The Dennis Miller Show, Aykroyd stated that the long in development threequel will be finally getting in front of cameras this spring. And that it will happen either with or without the participation of star Bill Murray.
Yes, we will be doing the movie and hopefully with Mr. Murray… That is our hope. We have an excellent script. What we have to remember is that Ghostbusters is bigger than any one component, although Billy was absolutely the lead and contributive to it in a massive way, as was the director and Harold [Ramis], myself and Sigourney [Weaver]. The concept is much larger than any individual role and the promise of Ghostbusters 3 is that we get to hand the equipment and the franchise down to new blood.
Aykroyd also gave us a taste as to the disposition of two of the four Ghostbusters, which clues us in to maybe why they need to find some younger blood to hand the business off to.
My character, Ray, is now blind in one eye and can't drive the cadillac. He's got a bad knee and can't carry the packs… Egon is too large to get into the harness. We need young blood and that's the promise. We're gonna hand it to a new generation.
We've heard statements that Ghostbusters 3 was going to be going into production before. It was supposed to film in winter 2010 and and again last spring. One of the hold ups to getting things going has been Murray, who as of earlier this year still hadn't read the screenplay put together by Gene Stupnitsky and Lee Eisenberg.
If Aykroyd feels that they can go forward without Murray, what does that say about the crucialness of his character? Rumors had it that Murray's Peter Venkman was supposed to be a ghost in the third film, rumors the actor confirmed on a Late Show appearance back in March 2010. Will the ghost aspect be written out entirely? As Murray was the anchor for the original two films, I would hate to see a new Ghostbusters film without his Venkman if at all possible. Here's hoping that he'll be showing up for work when and if the cameras ever roll on this one.