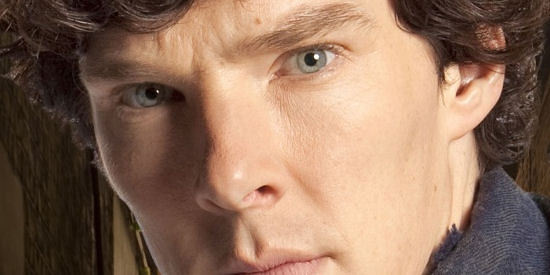 One of the big characters (pun only slightly intended) from Peter Jackson's now three-part adaptation of The Hobbit that we have not seen any of yet is the dragon Smaug. Since the character doesn't properly appear in the story until late in the book, it was reasonably assumed that we probably wouldn't start seeing him showing up in promotional material until it grew closer to the time of the second film's release in December 2013.
Of course, this was all before Peter Jackson announced that the project was expanding from two-to-three films so who knows? And with the fact that the films are undergoing some structural juggling in mind, I would like to call your attention to a quote that the voice of Smaug, Benedict Cumberbatch, made about when we were to have originally seen the great hoarder of dwarvish treasure –
I think my eye might open at the end of the first film and then you'll get the rest of me in the second.
The quote comes from a short post on a Cumberbatch tumbler (via Bleeding Cool) whose author claimed she received it from a journalist who had interviewed the actor. We'll see what the future and Jackson hold in store.