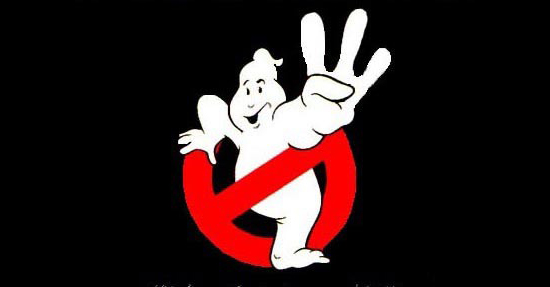 Just when you thought the long, arduous saga that is Sony's attempts to get a third Ghostbusters film on the screen couldn't get any more twisted, along comes this latest left turn.
It is being reported that in their attempt to find a director for the project now that Ivan Reitman has stepped aside to just produce the long in-development comedy sequel, Sony has turned to Bridesmaids helmer Paul Feig. In and of itself not a bad choice to direct an ensemble comedy. But some of the reports that started circulating yesterday stated that the project is now morphing from a sequel to a full-on reboot of the franchise, with the leads all being female this time around.
Nothing is official right now, as it is being reported that the studio is interested in getting the director to take on the job. But the idea of rebooting the franchise, instead of having cast members from the original two films handing off the franchise to a new group of younger characters may be the idea on which the negotiations hinge.
Ghostbusters creator/writer/co-star Dan Aykroyd had been trying to get a third film going for some time now. Most recently, Men in Black 3 writer Etan Cohen did a rewrite of the screenplay completed by The Office writers Gene Stupnitsky and Lee Eisenberg which reportedly Aykroyd, Reitman and the studio were excited about.
I can certainly see how this would excite studio honchos. Sony does not have too many reliable franchise heavy-hitters on their bench outside of the James Bond franchise. Their plans for their Spider-Man franchise has been in seeming disarray following the less than stellar returns for this summer's Amazing Spider-Man 2. And with original Ghostbusters star Bill Murray's continual disinterest in the project and co-star Harold Ramis' death earlier this year, there has been the growing feeling that a third film just would not be able to live up to original.
This is by no way set in stone yet, so the studio's plans could change. Right now, Feig has just wrapped shooting on his next comedy Spy, which reteams him with his Bridesaids co-stars Melissa McCarthy and Rose Byrne.