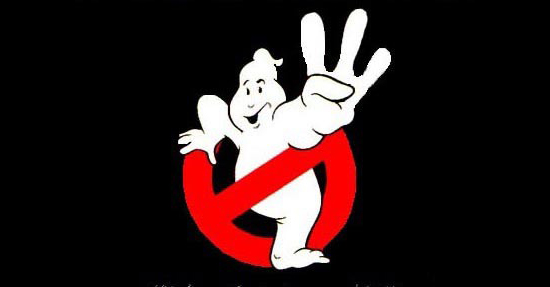 Katie Dippold has been hired by Sony to take a stab at their long in gestation Ghostbusters 3. The Heat scribe will be re-teaming with that film's director Paul Feig, who has already been attached to the project.
That a new writer has been brought onto Ghostbusters 3 should come as no surprise. When Feig came aboard the project in August, rumors started swirling that the Bridesmaids director's intention was to give the franchise a reboot with an all-female cast. That would definitely necessitate a rewrite of the screenplay that Ghostbusters creator Dan Aykroyd had been working on with The Office writers Gene Stupnitsky and Lee Eisenberg and Men In Black 3 writer Etan Cohen.
The Hollywood Reporter's Heat Vision blog broke the news, which Feig confirmed on twitter.
It's official. I'm making a new Ghostbusters & writing it with @katiedippold & yes, it will star hilarious women. That's who I'm gonna call.

— Paul Feig (@paulfeig) October 8, 2014
As to whom these hilarious women will be, I think a safe bet would be Feig's regular collaborator Melissa McCarthy. I dare say that McCarthy's Bridesmaids co-star Kristen Wiig and Heat co-star Sandra Bullock would also be strong contenders.