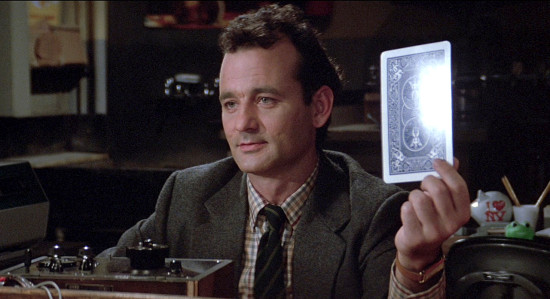 He might not have wanted to go back to work full time, but Bill Murray is apparently not adverse to dropping by the new Ghostbusters film.
The Hollywood Reporter has confirmed, after some rumors began swirling earlier in the weekend, that the star of the original 1984 supernatural comedy will be making a cameo appearance in the upcoming film. No word as yet as to what has part will entail, but since this film is a reboot of the franchise, it won't be wise-cracking paranormal exterminator Peter Venkman.
Murray is not the first of the original film's cast to have filmed a cameo for the new film. Murray's co-star, as well as the co-writer of the original Ghostbusters and its sequel, Dan Aykroyd shot a scene for the film last month.
The new Ghostbusters, directed by Paul Feig and starring Melissa McCarthy, Kristen Wiig, Kate McKinnon, Leslie Jones and Chris Hemsworth is still in production and will hit theaters on July 22, 2016.