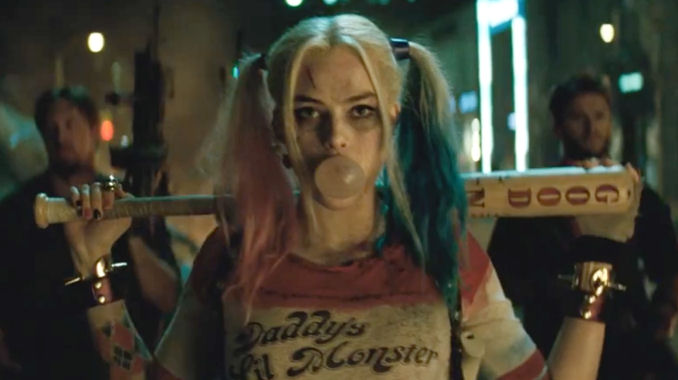 Hope you like Harley Quinn because actress Margot Robbie is planning on you seeing a lot more of her.
No, not like that. The actress stated in an interview with M-TV's Josh Horowitz, that she has been at work developing a solo film for the DC Comics anti-heronie and that it was a separate project from the planned Suicide Squad sequel and the Gotham City Sirens and Harley/Joker films reportedly in development.
Yeah, I've been working on it for two years now. I mean, it's hard to kind of talk about it, because all the stuff is kind of under lock and key. But I've been working on a separate spinoff Harley thing for a while now.

I want to see her with other women. I kept saying when we were shooting Suicide Squad, I was like 'She needs her girlfriends.' She needs other girls around her, because she loves that. You see that in the comics, she loves meeting people, any people. But she needs a little girl gang.
By "girl gang," Robbie is not referring to Harley's team-up with Poison Ivy, Catwoman and potentially other DC Comics villainesses for the in development Gotham City Sirens. She stressed that this solo film would be its own thing from that.
No, it's a totally separate one… Yeah, there's alot going on right now. I'm not sure anyone knows what's going to be the next thing, but everyone is itching to get Harley back on-screen.
Now it is not unusual for a studio to development a number of films that it ultimately doesn't wind up making for various reasons. Warners has been somewhat aggressive in developing a number of the comic book properties available to them from corporate sibling DC Comics for some time now.
But flux seems to be the key word when talking about the studio's plans for its DC Extended Universe franchise of films. Recently, it was reported that the studio wanted to see how the currently in release Justice League fared at the box office before moving ahead on a number of potential projects. It does make sense that Warners have a number of possible different films featuring Harley set to go forward, because not all of these projects are going to get in front of cameras.
And that's if Robbie wants to spend the next several years of her career playing the character. Her latest film I Tonya opens next week and is already earning strong reviews which are sure to generate numerous offers for a variety of roles.