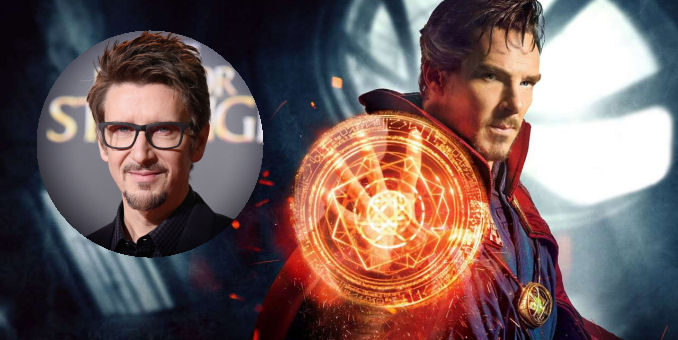 Probably not a surprise to anyone, but Doctor Strange director Scott Derrickson will be directing the sequel to the Marvel Studios mystical superhero hit. Hollywood Reporter is stating that the director has just closed his deal for the job.
Reportedly a search is underway for a writer to script the follow-up, though the first film's co-screenwriter C Robert Cargill had indicated on social media a while back that he and Derrickson had already been collaborating on ideas for a sequel and that Dr. Strange comics villain Nightmare might be making an appearance.
Marvel is reportedly looking to have the film into production in spring of 2020 for a May 2021 release.
Benedict Cumberbatch starred in the 2016 film that introduced audiences to Dr. Stephen Strange, a brilliant surgeon who, after having his hands damaged in an auto accident, turns to magic to try and regain his old life back, only to discover entirely new worlds beyond the common mundane one we live in. And that there are things in those other worlds that mean us harm.
Doctor Strange grossed $677 million worldwide, and helped pave the way for the character to appear briefly in Thor: Ragnarok and have a substantial role in this past summer's The Avengers: Infinity War.