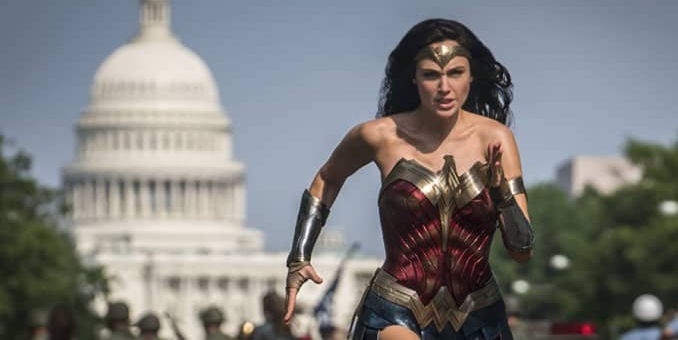 Wonder Woman 1984, the patty Jenkins-directed superhero sequel, managed to bring in $16.7 million at the box office, bringing the film's total world wide box office take to $85 million.
Although the domestic opening amount is 84% down from the first film's 2017 opening weekend of $103.2 million, the box office take is still the highest opening weekend during the entire covid-19 pandemic in which many theaters have been closed. Additionally, Warner Brothers has rolled out the film on its HBO Max streaming service simultaneous with its theatrical release.
Although not a strong opening weekend by traditional, non-pandemic standards, Warners has announced that they are fast tracking a third film in the franchise. Director and co-writer Patty Jenkins will be back for the threequel as of course star Gal Gadot will be.
In a statement,Executive Vice President and General Manager, WarnerMedia Direct-to-Consumer, Andy Forssell said –
Wonder Woman 1984 broke records and exceeded our expectations across all of our key viewing and subscriber metrics in its first 24 hours on the service, and the interest and momentum we're seeing indicates this will likely continue well beyond the weekend, During these very difficult times, it was nice to give families the option of enjoying this uplifting film at home, where theater viewing wasn't an option.
Wonder Woman 1984 rolled out on 2,151 screens, an impressive number of screens given that nearly 60% of the 5,800 theater screens across the country are dark due to pandemic related theater closures.
While Warners may be fast tracking the development of a Wonder Woman 3, Jenkins has a couple of other commitments already lined up. Earlier this month, Lucasfilm announced that the director would be taking charge of their next lie action theatrical Star Wars film, Rogue Squadron. That film is currently scheduled for a December 22, 2023 roll out. She also has a new telling of the life of ancient Egyptian ruler Cleopatra with her Wonder Woman star Gadot attached. It remains to be seen in what order Jenkins will be tackling these projects.