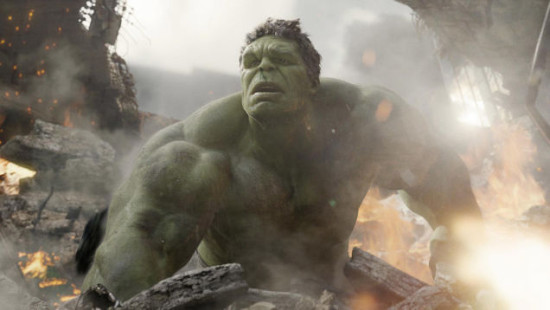 Warning: Spoilers for the end of The Avengers: Age Of Ultron to follow.
Is the news that Asa Butterfield might be in the final stages of signing to appear in Captain America: Civil War the only news about the upcoming Marvel Studios movie? Perhaps not.
Mark Ruffalo, who has played Bruce Banner, aka The Hulk, in both Avengers films tweeted out the following earlier today-
The Marvel family gets just a little bit bigger. http://t.co/0PnXdLhGTP @captainamerica #CivilWar

— Mark Ruffalo (@MarkRuffalo) May 14, 2015
The link goes to Ruffalo's Tumbler page where he posted today a link to last week's announcement with the notation "Welcome to the wild party! Looking forward to this amazing cast."
So was Ruffalo just welcoming incoming actors to the Marvel Cinematic Universe family and expressing his excitement as to seeing what they will bring to the franchises or was hinting that he was looking forward to with them? The folks over at Newsarama seem to think so and I am leaning towards believing them.
When we last Banner/The Hulk in The Avengers: Age Of Ultron, he was speeding away from the rest of the team, apparently choosing to go back into hiding rather than continue to be a risk to his teammates. And looking at Marvel's schedule through Phase Three, which Civil War will be kicking off, there doesn't seem to any other film that could pick up this storyline until 2018's The Avengers: Infinity War – Part 1. Additionally, Scarlett Johansson's Black Widow has already been announced for the cast of Civil War, and her own story arc is very much tied to Banner/The Hulk's. If Marvel was looking to do anything with this storyline, this would be the place to do so.