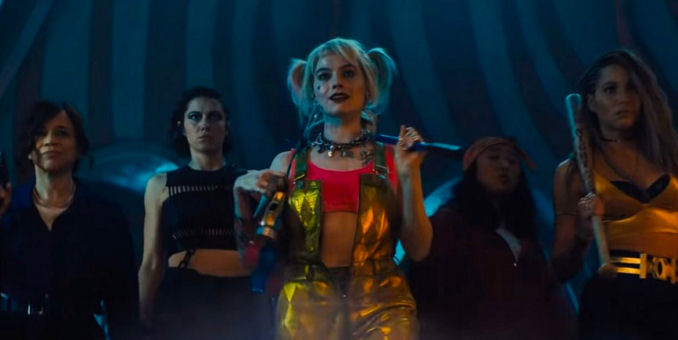 UPDATE: According to Atom Tickets' Alisha Grauso, the studio is not retitling Birds Of Prey, but instead allowing theater chains to modify the name on their websites in order to help optimize search engine results as per this tweet –
Update on the #BirdsofPrey title change: It's apparently for display/search purposes only for vendors and theaters, not an official title change. Just to clarify for those of you writing about it. 🤷🏻‍♀️

— Alisha Grauso (@AlishaGrauso) February 11, 2020
The original story ran as follows –
Even though it may have underperformed at the box office its opening weekend, the comic book adaptation Birds Of Prey (And The Fantabulous Emancipation Of One Harley Quinn) is still most likely on a path to profitability. But that isn't stopping its studio Warner Brothers from hedging its bets slightly by giving the film a new title, placing its main anti-hero front and center in the marketing.
A look at the online ticket portals for the three biggest North American theater chains – Cinemark, Regal and AMC – is showing that Birds Of Prey is now appearing as Harley Quinn: Birds Of Prey to potential ticket buyers.
As of publication, this name change has yet to matriculate down to the major online brokers such as Fandango and Atom Tickets, but I would expect it to happen over the next day or two, with updated key art in the form of new posters and such coming from the studio as quickly as they can print and ship them.
This is not the first time in recent memory that Warners has retitled a movie after it has been released. When it came time to release the 2014 time travel action film Edge Of Tomorrow with Tom Cruise on home video, the studio fully emphasized the film's tagline of "Live. Die. Repeat." on the packaging, subtly rebranding the film as Live Die Repeat: Edge Of Tomorrow.
But changing the name on Birds Of Prey is something that should have happened a long time ago. From the outset, the script should have made it very clear that the centerpiece of the film was Margot Robbie's Harley Quinn character. As Harley was one of the few liked elements of 2016's Suicide Squad, making her the lead of a film and advertising that fact certainly seems like a good idea. So why would you then title the film after the group of superheroines who fill more of a supporting role in the overall narrative? The title was most likely a bad idea from the start.
The only reason I can think of for Harley's name being buried so deep in the title – and admittedly I may be overthinking this here – actually springs from the character arc that Harley goes on. When the film starts, she is just breaking up with her longtime boyfriend, the Joker. But in that relationship, she was always the subordinate and never an equal partner with her psychotic paramour. Even though this her story being told from her point of view, it makes a certain sense that Harley positions herself second in the title behind that of her new friends. But it doesn't make for good marketing.