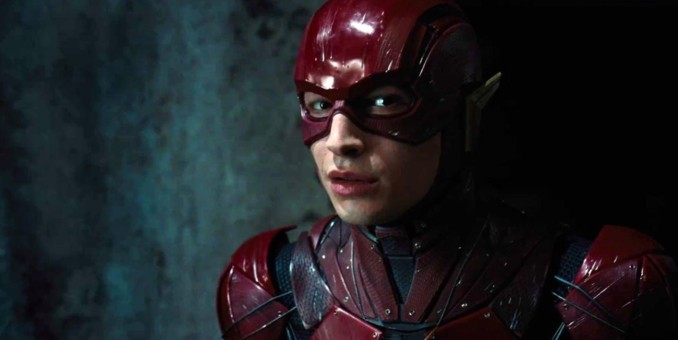 If you thought the ten minutes allotted to director Andy Muschietti and star Ezra Miller wasn't really a decent amount of time to deliver any exciting news about the upcoming film, especially given this week's news that Ben Affleck would be returning to his role of Batman for the film, think again. Muschietti still had a surprise up his sleeve – two pieces of concept art (below) for a new costume for Miller's Scarlet Speedster.
Describing the shift of the Flash's costume from the more plated armor-look he has sported in his previous DCEU appearances, Muschietti stated –
As you can see, it is more organic. You can see light embedded in it. It has been built by his friend Bruce Wayne.
But just these couple of sentences gives us more of a hint about the Flash film that Warner Brothers is finally getting into production. As stated, we already knew that Ben Afflek was returning to the DCEU to play Barry's Justice League partner Bruce Wayne, aka Batman. And we previously knew that Michael Keaton is also returning to play his version of Batman from the 1989 film, meaning that the film will definitely be dealing with multiple realities, a longtime staple of DC Comics storytelling. But this also suggest that Affleck-Batman may be taking on a mentorship role for Miller's Barry Allen, something hinted at in Justice League.
And how about that second piece of art below with the Michael Keaton Batman?
The Flash should go in front of cameras next year and has a tentative release date of June 3, 2022.