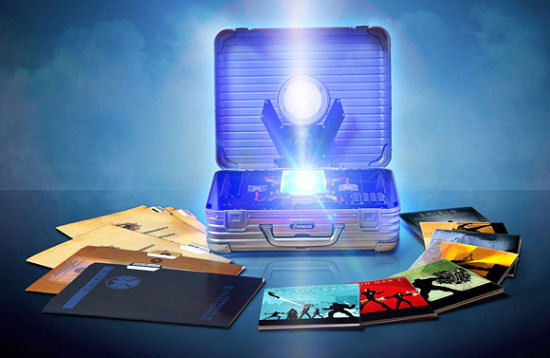 Earlier in the month, Marvel Studios and its parent company Disney were served with a copyright infringement lawsuit from German luggage manufacturer Rimowa for replicating without permission their Topas attaché case for the upcoming Marvel Cinematic Universe Phase One Collector's Set. Marvel had received permission to use the product in The Avengers, but not to serve as the basis for the home video set packaging.
And while Marvel has not had made any official comment on the situation, the studio has quietly removed the product picture from their websiteand changed the description so that instead of reading "this exclusive replica of the iconic S.H.I.E.L.D. briefcase" to just "this collectible gift set."
Meanwhile, Amazon
has suspended preorders on the set, stating that it is "currently under review" and a number of online retailers have apparently cancelled advanced orders.
I'm not sure what we can infer from this maneuvering as Marvel seems to be positioning themselves for a couple of different possibilities. The first, and more preferable to me at least, is that the studio is hoping to make a settlement with Rimowa and will be able to make the set available in time to take advantage of the upcoming holiday shopping season. The other outcome would see Marvel trying to come up with some alternative packaging that will excite fans as much as the attaché case packaging seems to have.
Either way, I don't foresee the legal fracas being resolved before the Avengers home video release date of September 25.
Via Bleeding Cool.