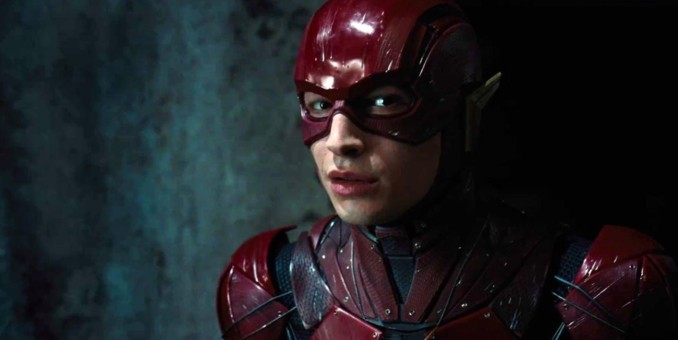 Things can often move fast in Hollywood. And that seems especially appropriate when it comes to Warner Brothers' comic book adaptation The Flash. No sooner than is there news about the shortlist of directors whom the studio are looking at to take on the project than comes word that one of them has also passed.
Sam Raimi, who helped redefine the modern comic book film with his trilogy of Spider-Man films, has reportedly passed on returning to the genre for The Flash, according to EW. Additionally, the outlet revealed that Raimi's successor on the franchise, Marc Webb, director of The Amazing Spider-Man 1 and 2, had also had discussions with the studio about the film. Although this was the first time that it was being reported that Webb was in the mix, the revelation comes with the caveat that he too passed on the film.
It's interesting to note that Warners went to both directors of Sony's Spider-Man franchise. It certainly suggests that they are looking for a markedly lighter tone than what we have already seen in their current run of DC Comics Expanded Universe films. The grittier and more dour feel of Man Of Steel, Batman V Superman and Suicide Squad has come under criticism from many fans and critics who have felt that it was not inline with the original source material comics. No reason has been reported as to why either one passed. Raimi currently has a number of projects that he is attached to and it is possible that one of them may be finally ready to get into production. For his part, Webb seems to be interested in getting back to his indie film roots with films like Gifted and the upcoming The Only Living Boy in New York being his follow-ups to the big budgeted Amazing Spider-Man films.
Currently Ezra Miller has been appearing as Barry Allen, aka The Flash, in other DCEU films such as Batman V Superman and Suicide Squad. He of course will be a vital part of November's Justice League.
As things stand now, it appears as if Robert Zemeckis and Matthew Vaughn are the two directors who Warners is most interested in. Zemeckis's name first popped up a few weeks back, while Vaughn's was revealed just this past week. Both are good choices. Vaughn brings experience in comic book adaptations thanks to his two Kingsman films while Zemeckis brings decades of knowledge on how to combine special effects spectacle with solid characterization work.
The Flash was initially set to see screenwriter Seth Grahame-Smith make his directorial debut with the project. Warners then decided that they wanted someone with at least some experience behind the camera and replaced Grahame-Smith with Dope director Rick Famuyiwa. However when Famuyiwa dropped out over creative differences last year, the studio pulled the film off of its release schedule. King Arthur: Legend Of The Sword scribe Joby Harold is currently engaged in a page one rewrite of the film.
With no new release date, the importance of The Flash in whatever overall narrative Warners may be looking to tell in their DCEU franchise comes into question. If they go with Zemeckis as director, they'll have to wait for him to finish an untitled drama starring Steve Carell that he is obligated to first. That film has a November 2018 release set, so cameras probably wouldn't start rolling on The Flash until a year from now at the earliest. Even if Warners went with someone else who is available to start production almost immediately, star Miller has obligations to the Fantastic Beasts And Where to Find Them sequel, which is set to shoot later this summer. Don't count on seeing The Flash before somehere in 2019.